Madina Whitening Soap 100g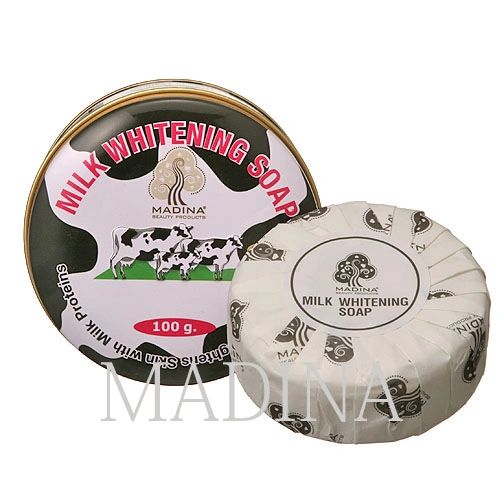 Madina Whitening Soap 100g
Milk Whitening Soap is specially formulated from natural milk proteins, vitamin E and natural moisturizers. Its powerful lightening effect promotes whitening, while natural moisturizers keep skin feeling thoroughly cleansed, creamy soft, moist and smooth. 
  Directions: Gently massage soap into skin with wet fingertips. Rinse thoroughly with clean, cool water. Use twice daily for best results.

INGREDIENTS: SODIUM PALMATE; SODIUM COCOATE; GLYCERINE; SODIUM CHLORIDE; TETRASODIUM EDTA; MILK EXTRACT; TITANIUM DIOXIDE; ETIDRONIC ACID; FRAGRANCE.